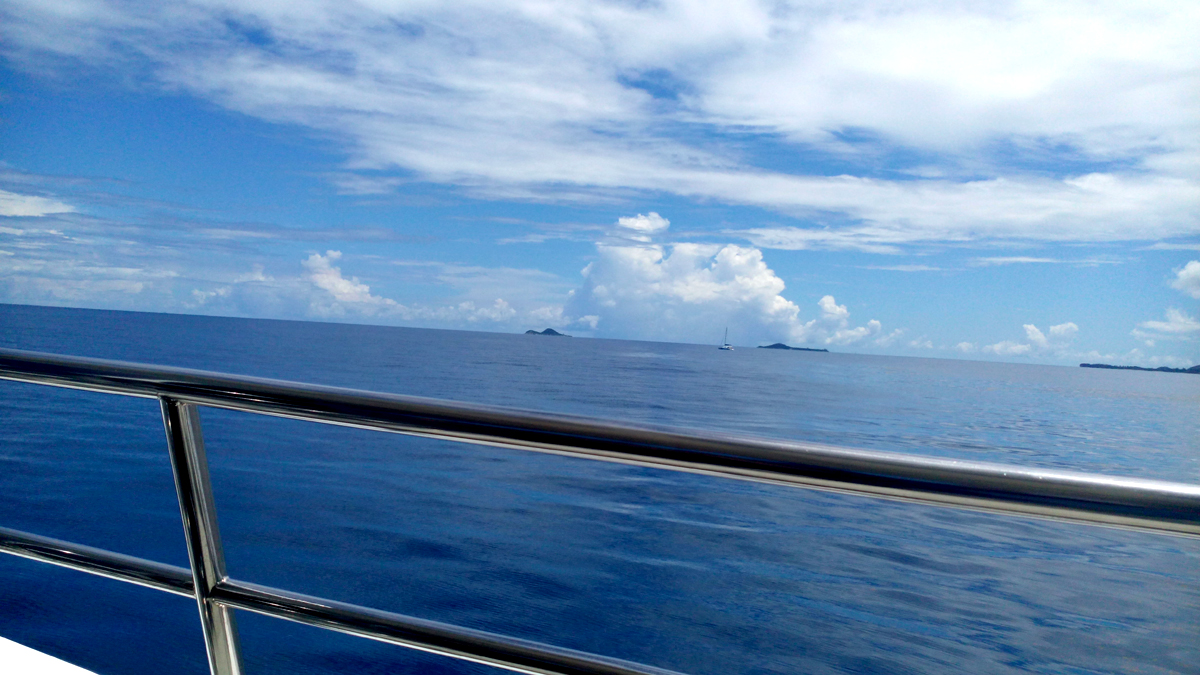 Welcome To La Digue
After A Long Rain
Epic arrival at La Passe harbour, by ferry from Praslin at midday, under a heavy rain. So I canceled the rental of the bike. And I wait patiently in the veranda of my bungalow that the rain stops.
On the island, you can't rent a car. A very good point considering its area (9.81 km2)! One moves by bike, buggy or taxi (bugy or car). It gives a charm to this small island of the Indian Ocean!
Around 3 p.m. the rain stops. If the weather allows, I will visit the island before dusk, in bugy (no time to bike). First stop: Grande Anse, awesome fine white sand beach, with turquoise emerald water and granite rocks, a marvel! But dangerous for swim (photos and videos above and below). 
I Continue My Island Tour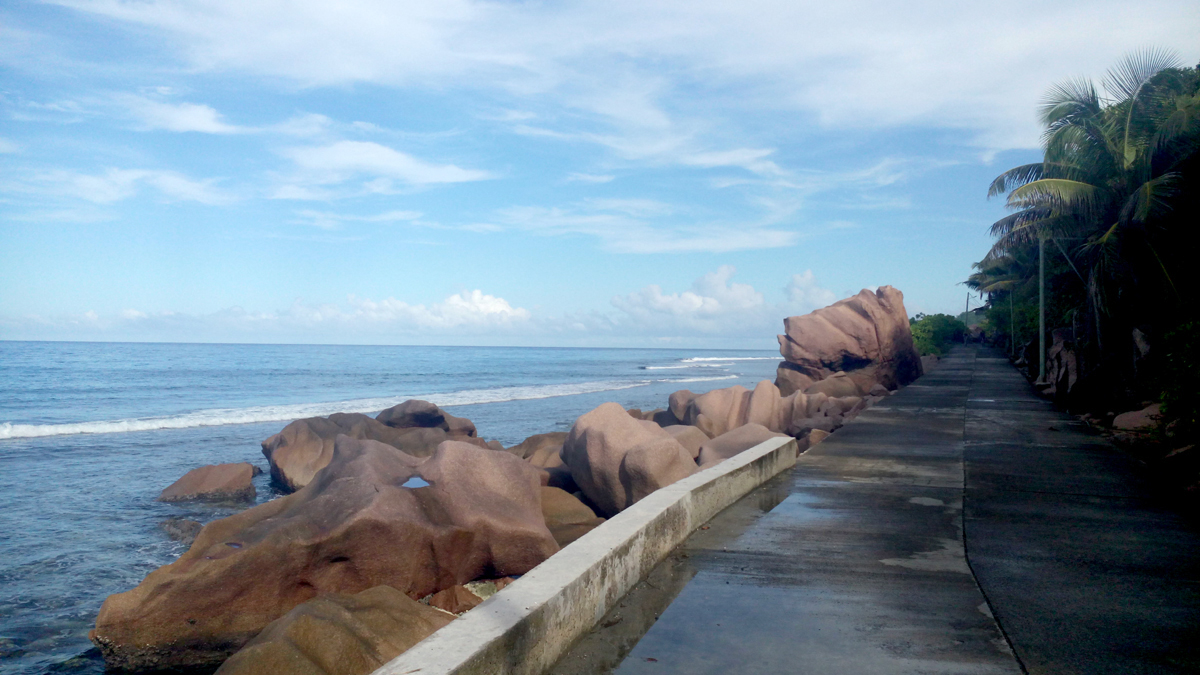 Clear Water Everywhere
Even when the weather changes from rainny to sunny (on the photomontage below). After visiting a succession of lovely coves (which I will not enumerate!), we stop at Chez Jules, the small Creole bar-restaurant of Anse Banane, ideally located facing the sea. Where I taste a Creole nougat with banana and coconut: very perfumed but too sweet for me.
Then back to my bungalow with a kitsch interior design (I like it), but super clean and very well equipped (photo 2 on the photomontage below). In fact, I should had to sleep at La Diguoise, but there was confusion in the dates.
The Gourmet Address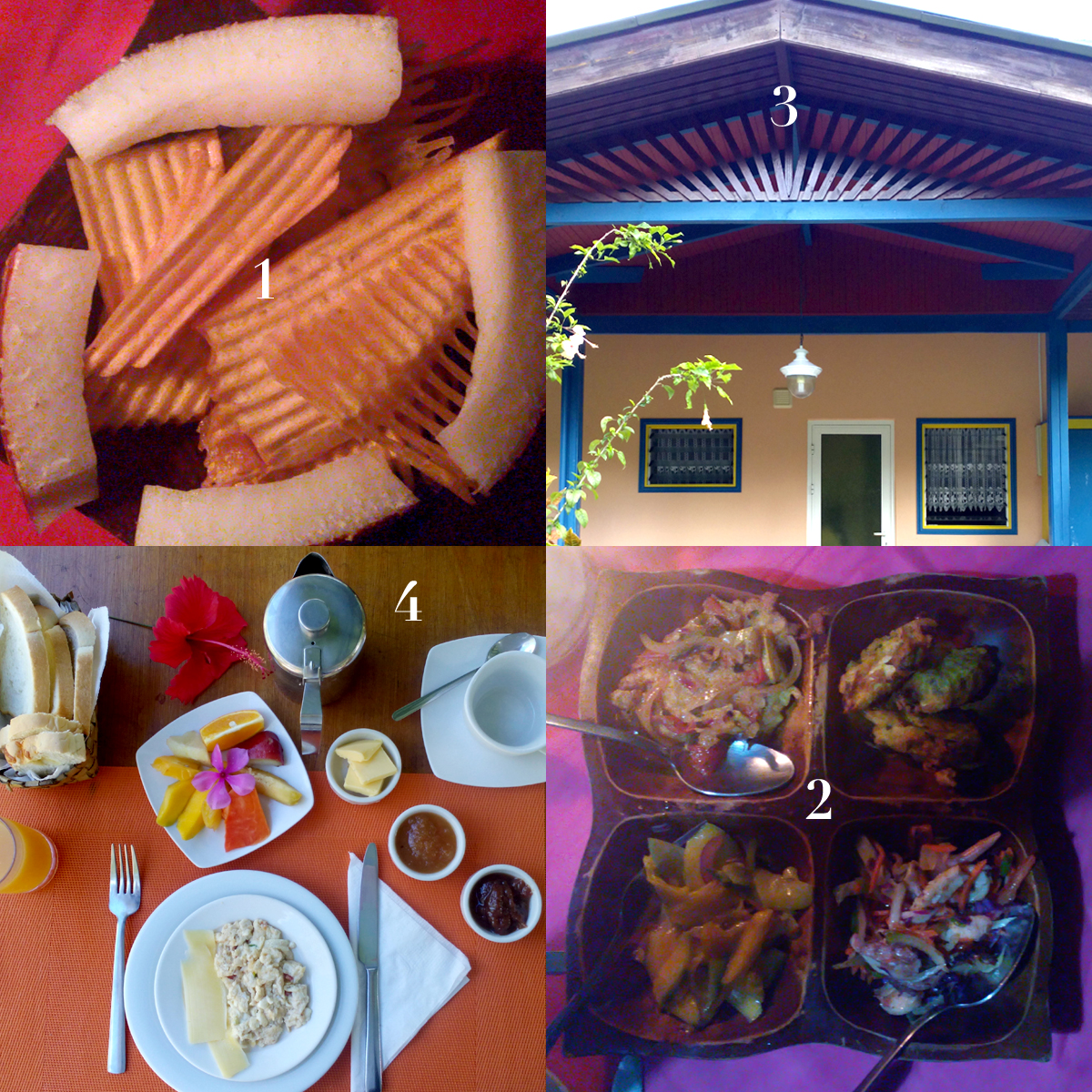 La Diguoise
I'm lucky enough to have dinner and have breakfast at La Diguoise, a refined small guest house (photo 3 above). Very warm welcome in a lovely Creole house with a beautiful garden where it is good to farniente! One of those confidential addresses you share with friends. 
Elodie is a very caring owner and a fabulous chef (video below). On the photo montage above, the succulent dinner: photo 1, homemade chips with pieces of coconut. And photo 2, a Creole dishes assortment with salads, fish and salt donuts. A delight! Photo 4, the breakfast served like a painting … in a really relaxing setting (photos below).
I really enjoy the slow rythm of La Digue island. I will go back.
The next day, Departure For Mahe via Praslin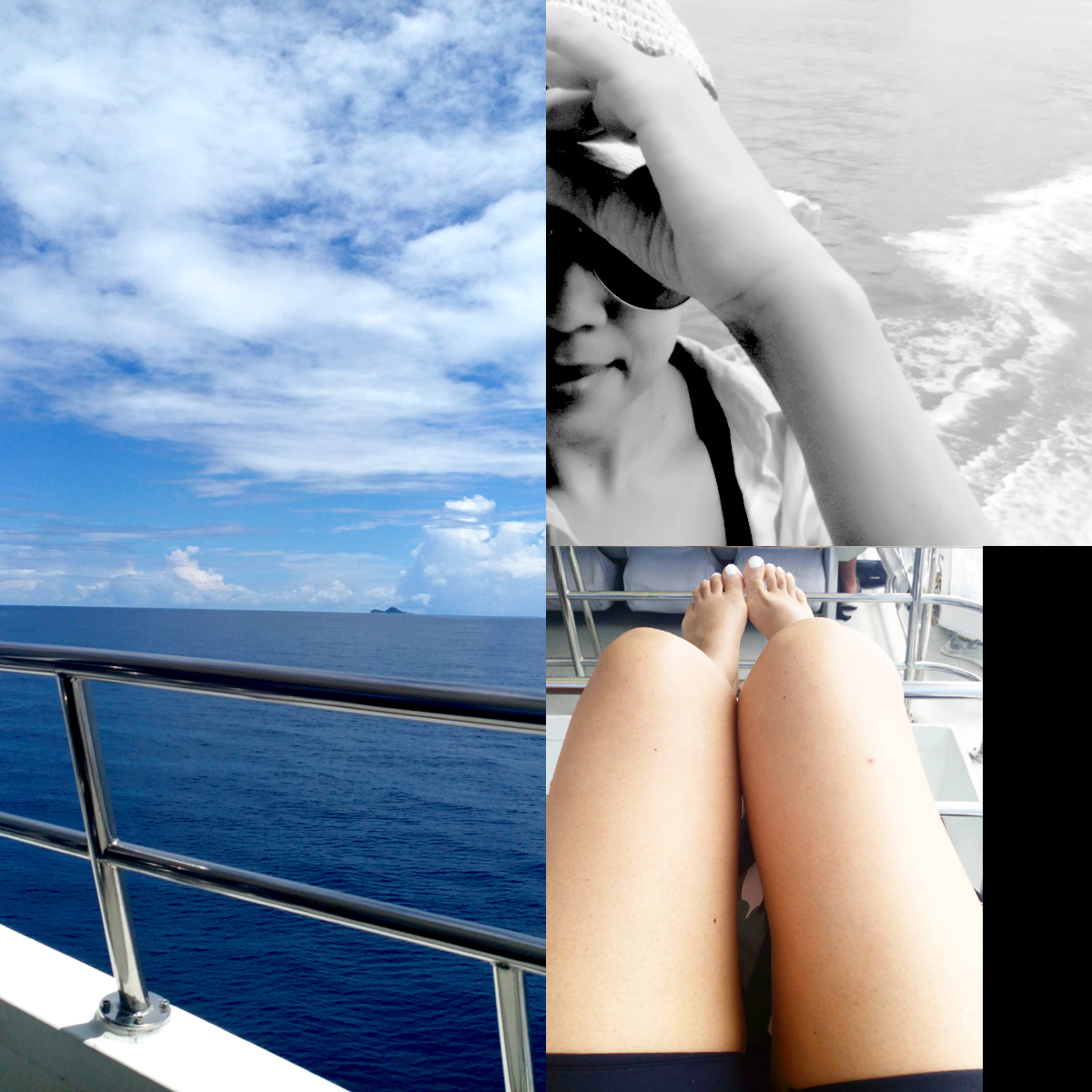 Photos & vidéos : © Mademoiselle Le K – Tous droits réservés.
Informations  
Seychelles Tourism Board, La Diguoise, Air Seychelles.
Related posts : DESTINATIONS & HOTEL REVIEWS
Many thanks the Seychelles Tourism Board and Air Seychelles for this fantastic experience. Also many thanks to Elodie and her smiling team for the very warm welcome. As always, these are my opinions.